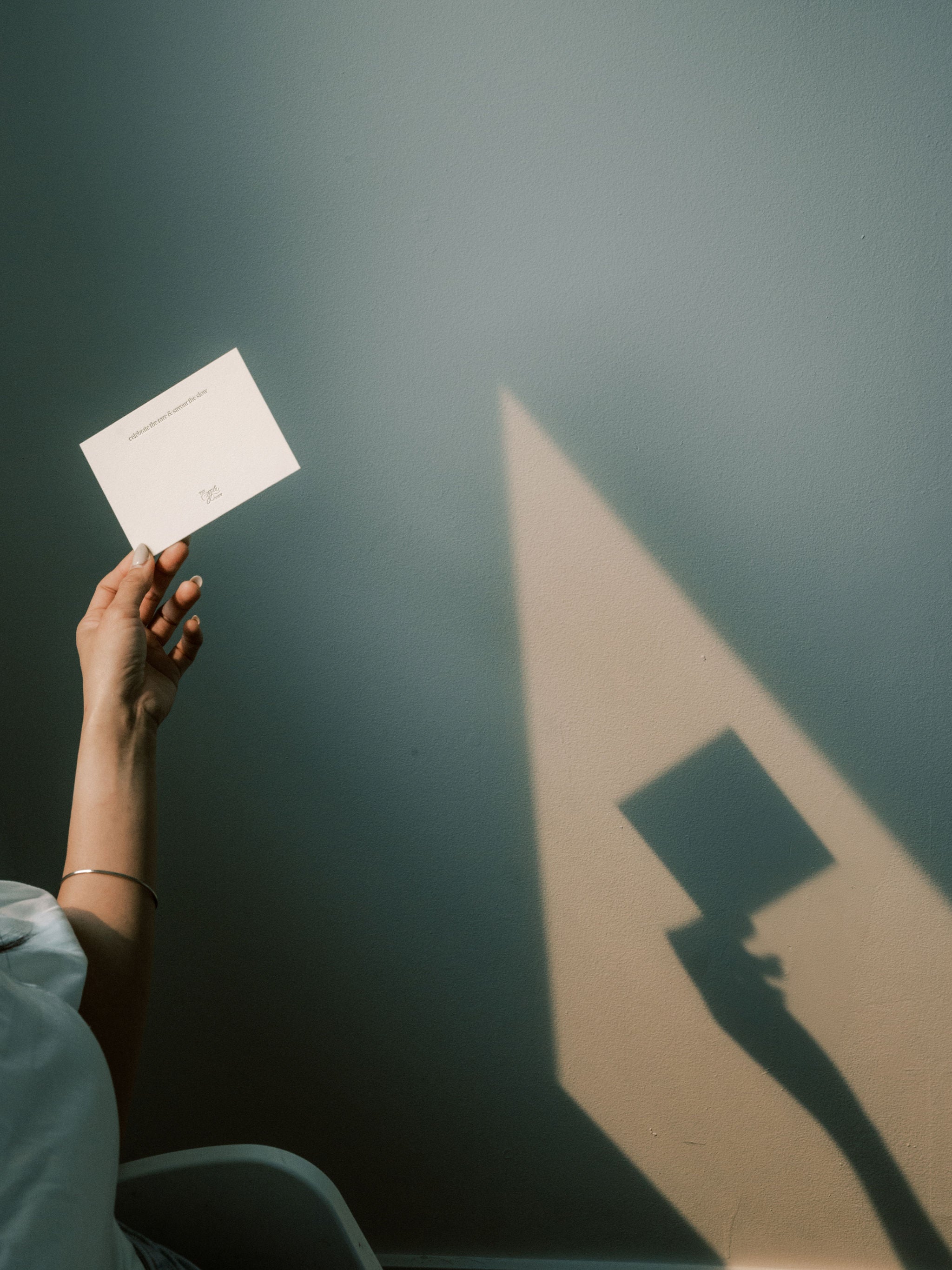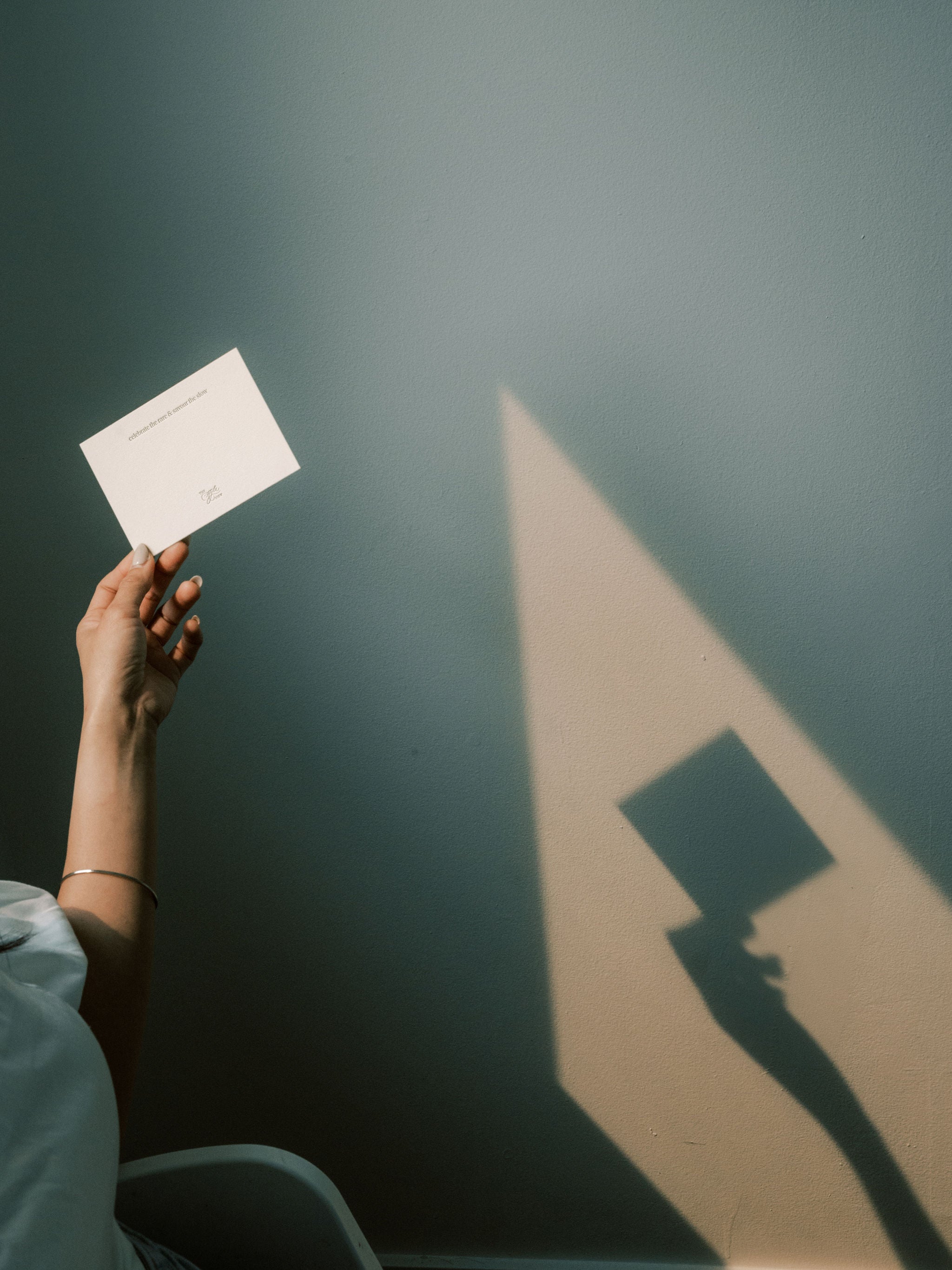 For all types of lovers
& type-lovers
Ayla, the Letterpress Lady
As an artist, there is nothing more thrilling than sharing my craft with people who trust the creative process. With a background in advertising, the fine arts, and the print industry, I make lasting impressions on paper that honour your love as we evoke a mix of bliss and nostalgia.
When not covered in ink or hoarding typefaces, I can be found scoping out brunch spots, taking our puppies to the beach, or foraging in the forest. Amidst the hustle and bustle, I believe some of the most unforgettable moments are the ones where you let the magic linger.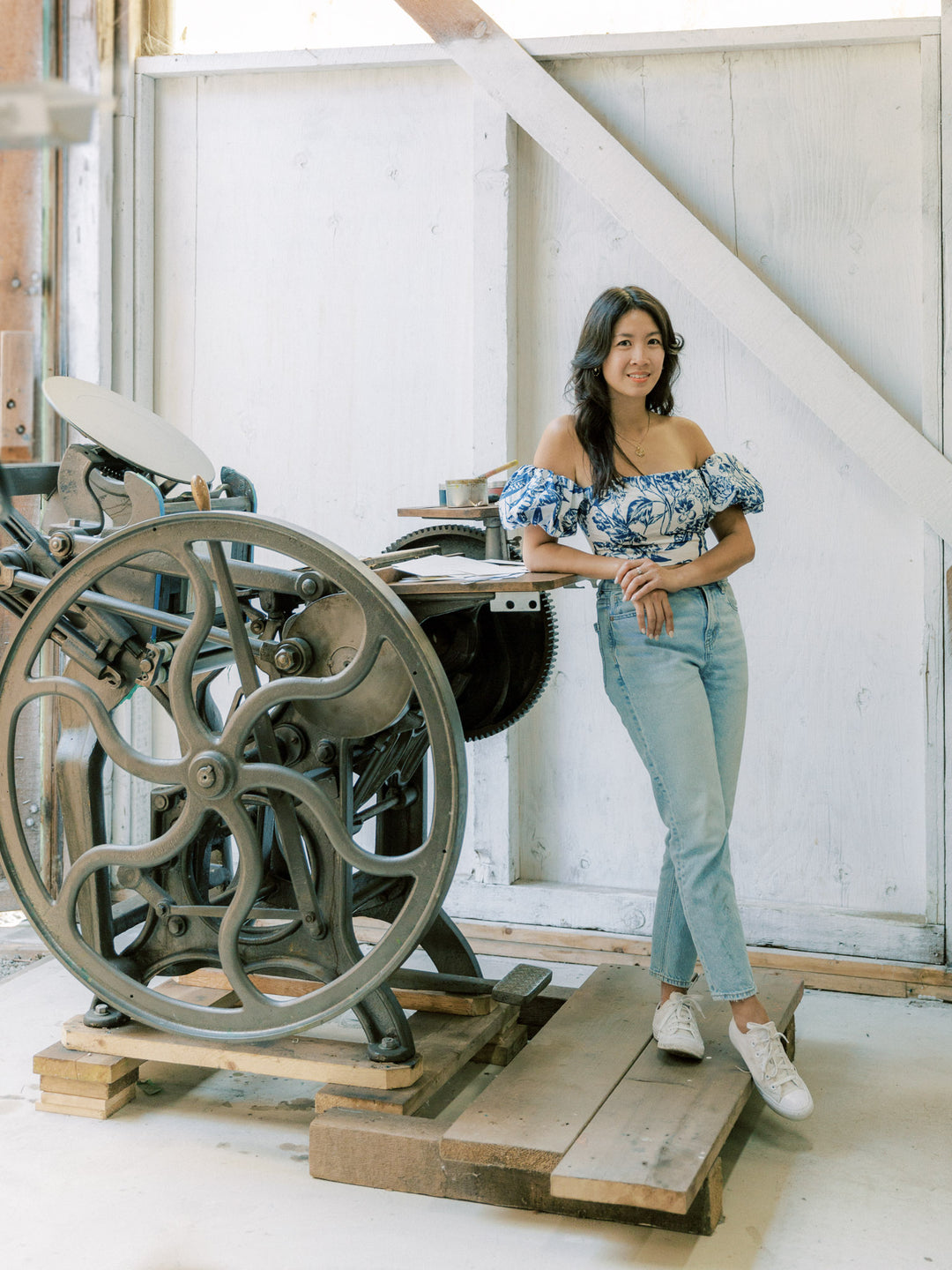 My approach to heirloom stationery is influenced by human touch, natural beauty, and life's everyday celebrations.
◆◆◆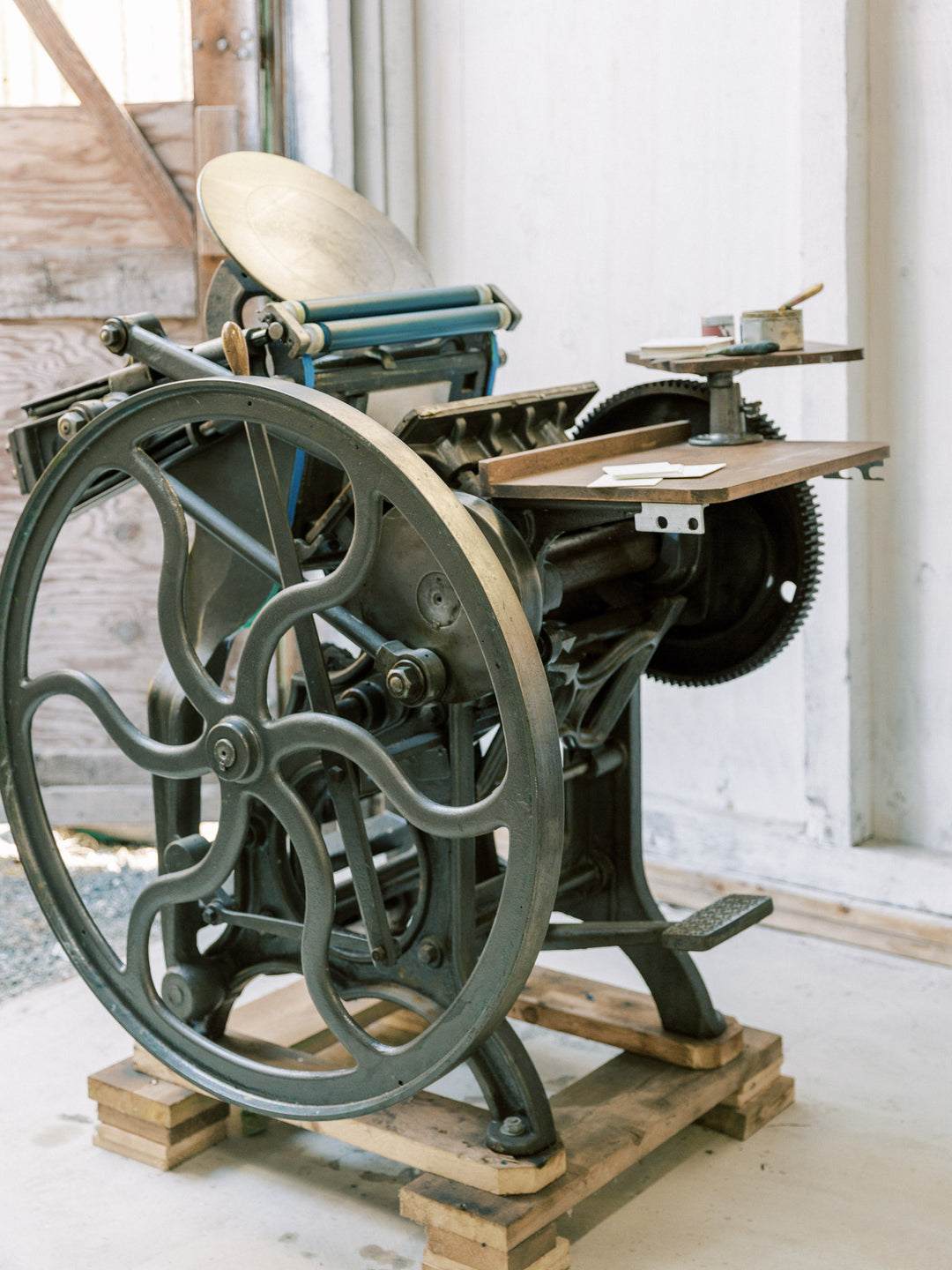 Luna, the Letterpress
Withstanding the test of time, Luna, as we lovingly call our antique 1500-lb. letterpress, is an old-style Chandler and Price from 1908. With a gentle push on her ornate flywheel, it may be a surprise that this seemingly rusty cast iron beauty makes the most luscious indentations on paper making her the studio's workhorse.
Using no electricity, Luna is powered by Ayla's human energy. She starts by turning the flywheel, keeps it going with a foot on the treadle, and prints by hand-feeding paper in the press – one sheet at a time. Letterpress is an intensive process and a labour of love attesting that perfection simply cannot be rushed.
Some say it's magic, but truthfully – it's ink, (a little) sweat, and (happy) tears that go into each handmade piece lovingly created just for you.
◆◆◆
The Ayla View
Based on Vancouver Island, The AYLA View is a multi-faceted design and print studio that caters to both local and worldwide clientele. Our design aesthetic is a fusion of modern romance magic and a touch of old-world details. We are thrilled that our stationery rolodex has invited numerous families and friends to beach and ski resorts, picturesque châteaus, grand ballrooms, and majestic mountains.
In today's ever-changing, fast-paced digital world, our goal is to create thrilling, yet sustainable keepsakes that connect the sender to the receiver.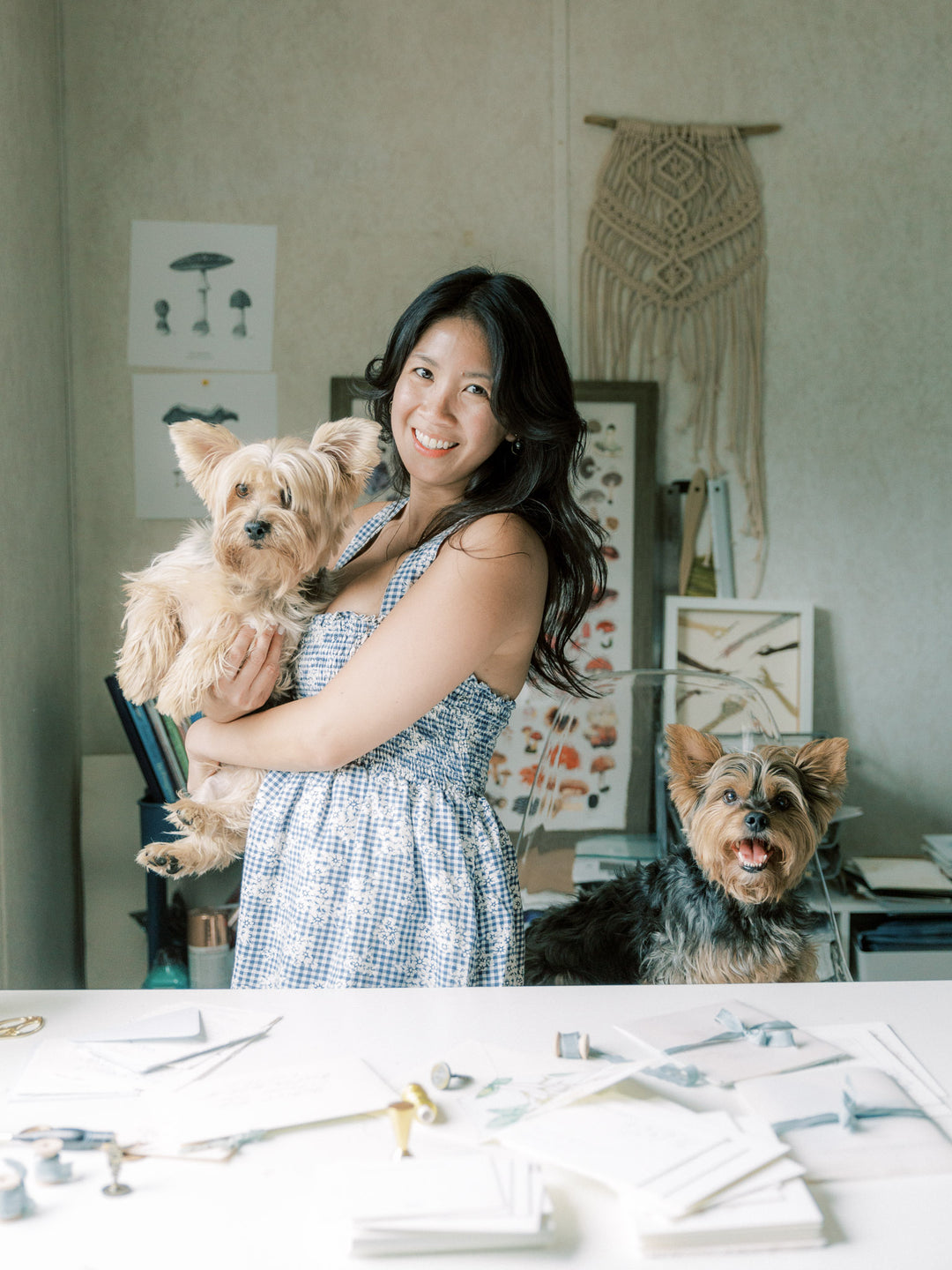 We believe in the preservation of century-old print techniques and using only high-quality materials in each dream collaboration – as we celebrate the rare and savour the slow.
◆◆◆
Let's connect –
We're so thrilled you're here! Kindly fill out the form below to start the conversation about your letterpress stationery. Once we've reviewed your inquiry, we will aim to respond within 2-3 business days.
Thanks for your interest!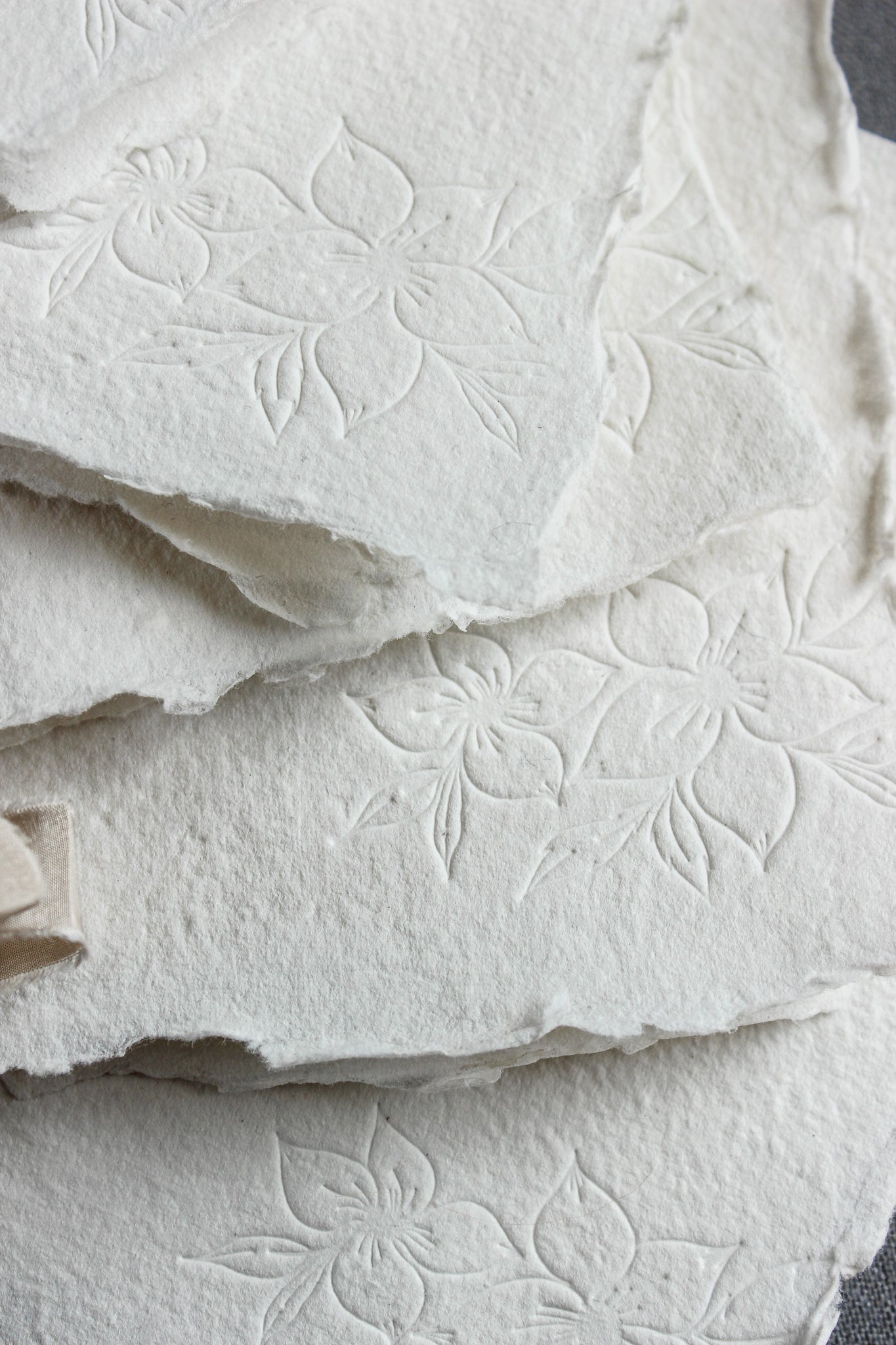 The Ayla View has been featured on
Style Me Pretty, Wedding Sparrow, Martha Stewart Weddings, Magnolia Rouge, The Knot, WedLuxe, and more.
"Ayla was one of my favourite vendors I had the pleasure working with. Her emails always made me smile and somehow calmed me down as we were struggling with scheduling our wedding amidst the pandemic." – A+A

A+A
"Beyond her remarkable talent, Ayla is truly SO kind and incredibly accommodating. She made the whole process a breeze and was such a JOY to work with!"

K+M
"Ayla made our invites one less thing to worry about knowing that our project was in great hands. The quality of her handwritten calligraphy is absolutely stunning, and letterpress on vintage paper made our invites stand out so much."

E+F
The AYLA View is honoured to welcome and hold space for everyone — no matter their race, background, ethnicity, age, gender, identity, orientation, or religion.
Brand Photography: Maricle Kang